Are you ready to make your mark and work on some of the most exciting and innovative technologies in the world?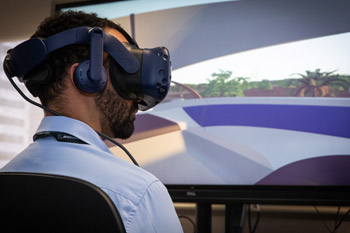 Each year, we recruit students through a twelve-week summer intern program, where you'll be part of a team working on real projects and turning dreams into reality.
Learning opportunities are limitless, with mentors, site visits and development days available to maximise your experience.
Our graduate program offers a structured learning environment which will expose you to different parts of Boeing Australia. You'll learn about our different businesses, projects and platforms, build connections and further develop your skills.
We'll offer you the opportunity to grow, be inspired and challenged. Kick-start your career with us and redefine the future of aerospace.
Click here to learn more about Boeing in Australia.
---
Internships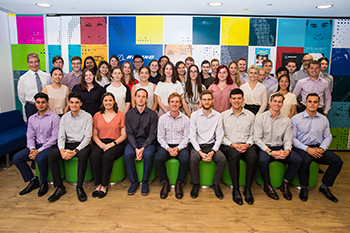 As a highly sought-after program, a university summer vacation placement with Boeing Australia means you can apply your studies to real-life situations in a professional working environment.
For students in their second, third or fourth year of study, we offer three-month placements at a number of our Australian subsidiaries working in:
Research and Technology

Engineering

Site based on-aircraft roles

Supply Chain Management or

Corporate placements.
As well as interesting and real-life work experience, we offer interns a mentoring and peer-supported program. Plus, you will gain insights into how we work at Boeing. Opportunities are available in Brisbane, Amberley, Williamtown, Adelaide, Nowra and Melbourne.
We advertise for our summer interns in the first two weeks of July on Careers@Boeing. The program is for approximately twelve weeks depending on your site, commencing in November/December and finishing in mid-February.
Do well as an intern and you could go to the front of the queue to receive a job offer.
---
Graduates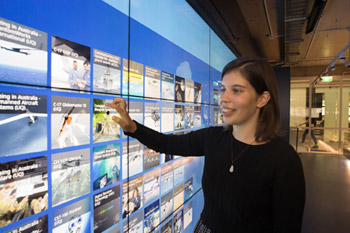 Our program offers the opportunity to work with different teams on exciting and challenging projects. You'll have the opportunity to rotate through different areas of the company, gaining new skills and working with industry leaders.
Right from the start, you'll have access to professional and personal training and development, opportunities to build technical skills and a designated support network including a mentor.
Graduate positions are available in a range of degree types including: engineering, law, economics, information technology, human resources, finance and commerce, international business, transport and logistics, mathematics, research and development, and communications.
We advertise for our graduates throughout the year on Careers@Boeing.
---
Meet our Graduates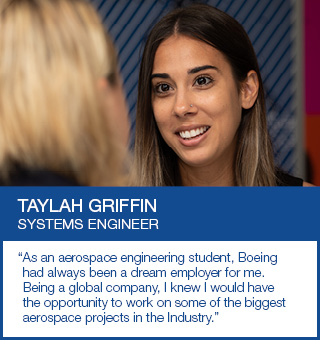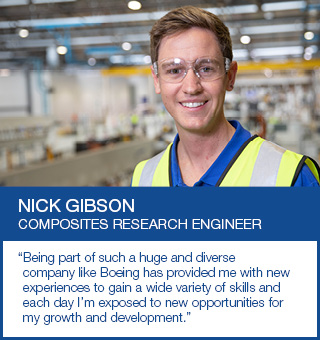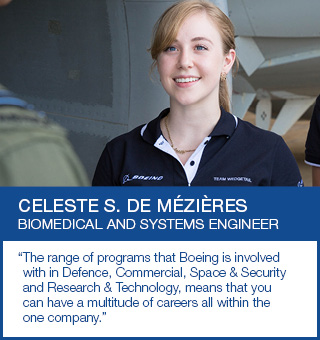 Frequently Asked Questions
You can apply for all intern and graduate opportunities through the Careers@Boeing website.
We advertise internship positions during the first two weeks of July.
We advertise Graduate positions throughout the year. Please subscribe to job alerts through our
Careers@Boeing
website to be notified.
Some roles require you to be an Australian Citizen.
We do not expect you to have had previous experience. We look for candidates with key skills, traits and who are aligned to our company values/behaviours.
No. However, we will attempt to provide a local location for each candidate to undertake any assessment day or interview.
Engineering, Research and Development, Supply Chain Management, Human Resources, Communications, IT, Finance and Business operations.
Internship program – approximately 12 weeks over the summer holiday break.
Graduate program – Our programs are 1-2 years depending on your subsidiary location.
---